TRAININGS RETREATS FESTIVALS
JOIN OUR MAILING LIST TO STAY UP TO DATE ON
NEW HAPPENINGS // RETREATS // CONTESTS & MORE
JOIN OUR MAILING LIST TO STAY UP TO DATE ON
NEW HAPPENINGS // RETREATS // CONTESTS & MORE
JOIN OUR MAILING LIST TO STAY UP TO DATE ON
NEW HAPPENINGS // RETREATS // CONTESTS & MORE
EVENT :
** Lolë White Tour - Montreal **
When: August 12 2017
JUNA Yoga founder Nadia Bonenfant is proud to be one of the lead teachers for this year's edition of the Lolë White Tour in Montreal! Join her and a wonderful team of Lolë ambassadors for an unforgettable day of yoga in the heart of one of Quebec's most beautiful locations - the Old Port of Montreal!
RETREATS :
Urban Summer Retreat with KSF & JUNA Yoga
Where: 7770 Boulevard LaSalle, H8P 2X6
When: July 14th 2017 (moved to July 15 in case of rain)
FESTIVALS :
Wanderlust Whistler
When : August 3 - 6 2017
Wanderlust Tremblant
When : August 24 - 27 2017
Come play and practice with us! Join JUNA Yoga founder Nadia
Bonenfant this summer at Wanderlust for her SUP yoga classes on the lake!
RETREATS :
Lolë Whistler - Mini Retreat
When: August 5th (time TBA)
Morning Mini Retreat with a community meet-up at the Lolë store in Whistler! Join JUNA Founder, Nadia Bonenfant for a morning of yoga, outdoor play and personal goal setting in the mountains of Whistler, BC!
RETREAT :
Women Empowerment Ocean Retreat with Nadia Bonenfant & Dawn Mauricio
Oah'u, Hawaii
Surf, SUP, Yoga, Meditation, Sacred Inner Work
Explore. Empower. Dive deep.
When : November 16 - 23 2018
All details coming soon!
RETREATS :
Coastal Goddess Retreat
Special collaboration with JBYoga
Maine, York Beach, U.S.A.
SUP, Surf, Yoga & Coaching series
When: September 7-8-9-10 2017
RETREAT :
West Coast Surf & Yoga Camp Immersion - our annual co-ed offering with KSF
Tofino, Vancouver Island, B.C.
When: June 15 - 20 2018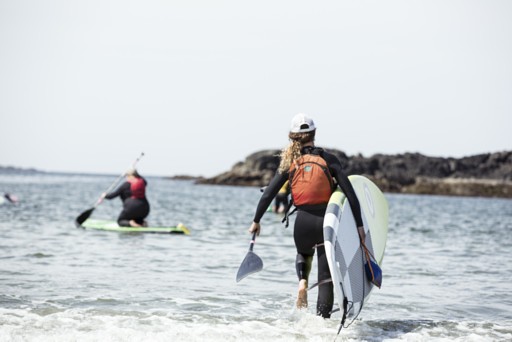 TRAININGS :
200H Foundational Yoga Teacher Training - Module 2
Mont-Tremblant, QC
When: June 29 - July 8 2018
CALENDAR
Teacher Trainings
Festivals
Workshops + Classes