Unlike many city studio-based trainings, the JUNA Yoga Teacher Training program takes place in the heart of nature, in the stunning landscape of Mont-Tremblant, Quebec. This unique setting allows our students to discover and tap into the beauty and flow of feeling connected to the natural elements.
Body, heart and mind are sure to be fuelled by our daily morning snowshoe, cross-country ski, SUP and hike sessions - an excellent and inspiring way to start the day before exploring our yoga practice on the mat. This approach also allows students to discover how they can eventually bring their yoga teaching skills to the great outdoors and deliver one of a kind yoga programs.
Upon completion of this program, our students will be able to teach with confidence a Hatha or Vinyasa Flow class in a multitude of settings. JUNA Yoga is committed to providing students with a complete 200 hour Yoga Teacher Training program recognized and approved by the Yoga Alliance.
The program will be taught by 7 skilled teachers, selected because of their passion and dedication to the practice. Every teacher you encounter in our program has years of experience in the world of yoga, movement, communication, studio/ business ownership and holistic studies. They are dedicated to sharing knowledge, finesse and creativity with all our students (please visit our "Team" page to read our teacher's bios).
Included in the price of this training, along with your 200H Yoga Teacher Certification:
Access to Lac Raynaud and to our stand up paddle boards for the summer outdoor sessions, free of charge;
Access to 80kms of trail for snowshoeing, hiking and cross country skiing;
Daily outdoor guided fitness sessions before finding yourself on your mat;
Your choice of a French or English Manual designed by JUNA Yoga;
A beautiful welcome and custom made meditation kit by SoHum;
Access to our ongoing tea station;
Access to our wonderful YTT library;
Classes held in a beautiful and natural setting in the heart of Mont-Tremblant;
* Please note that if you select a english manual for the YTT, we also provide a PDF link to our french manual to allow you to have access to posture names, teaching vocabulary etc. in the other language.
Join us and discover the transformative journey of experiencing a destination yoga teacher training program like no other - one that combines in-depth study of yoga as well as outdoor immersions in some of the most beautiful locations!
PLEASE CONTACT US FOR ANY INQUIRIES
Awaken your full potential
200H YOGA TEACHER TRAINING
PRICE:
PAYMENT PLAN
Payments plan are available at 0% interest. You can pay in one (1) or two (2) instalments. Note that a non refundable deposit of 350$ is kept during registration. Please contact one of our YTT advisors for details on personal payment plans.
200H Yoga
Teacher Training
Module 1 : February 3 - 12, 2018
Module 2 : June 29 to July 8, 2018
**Early bird discount: save 300$ when you register before September 1rst 2017!
Location: Mont-Tremblant,
QC CANADA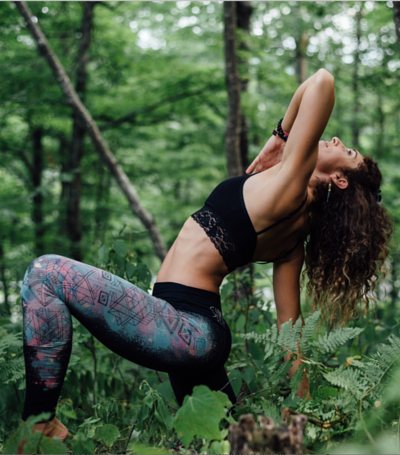 Has the lifestyle and journey of a yoga teacher been calling you?
Are you looking at ways of diversifying your work, life and income stream?
Are you looking at immersing yourself in studies that allow you to grow into your own person? If you have answered yes, we are happy to inform you that our training allows you to do all this!
JOIN OUR MAILING LIST TO STAY UP TO DATE ON
NEW HAPPENINGS // RETREATS // CONTESTS & MORE
NADIA BONENFANT
E-RYT + Training Leader
Asanas / Philosophy / Business of yoga / Lifestyle/ Methodology / Practicum
ANDREW BATHORY
Pranayama / Voice / Philosophy / Practicum
JOSIANE O'ROURKE
Sanskrit / Mantras / Mudras
MELISSA COLLERET
Business of yoga / Goals / Vision / Creation
MARIE-MICHÈLE DIONNE
Yoga as social change / Philosophy / Ethics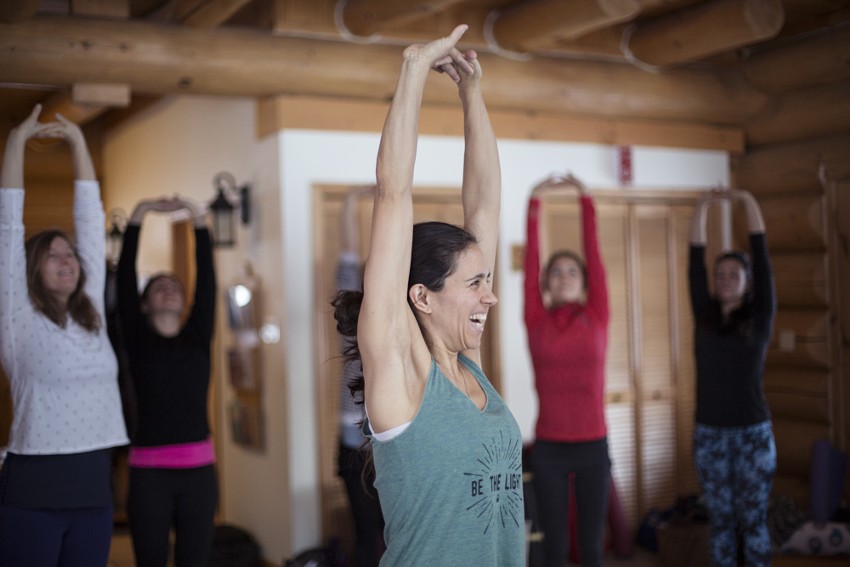 LYNNE TAILLEFER
Yoga lifestyle and healthy habits / Ayurveda
Carina Raisman
Anatomy of yoga / physiology
VALÉRIE LECLERC DUCLOS
anatomy of yoga/physiology
This intensive and elaborate program offers tools and knowledge from top teachers in various fields in yoga that will allow you to develop the confidence you need to share your practice with the world.
Our team has prepared a beautifully detailed manual with plenty of space for notes to help you on your journey, which you will be able to keep preciously in your bookcase as a guide and reference once your training is complete.
In this program you will gain extensive knowledge on the following subjects:
The History of yoga: the science of self-realization & definition of yoga;
Patanjali's Yoga Sutras: the eight limb path towards self-realization;
Teaching methodology in yoga: class set-up, voice and intonation, principles of instruction, accuracy and knowledge of asanas, principles of demonstration and observations, sequencing, yoga in social change and the business of yoga;
Techniques, Practice & Adjustments: embodying asanas, adjustments and props, history of asanas, benefits of asanas and regular asana practice, psychology of asana, finding our own edge, sequencing and efficiency + flow, pranayama (conscious breathing), using your voice as a teacher and speaking your truth, verbal cues ( module 1: basic postures) and (module 2 intermediate to advanced postures);
Yogic anatomy: discover the body on an anatomical level as well as anatomy of energy;
Ayurveda and Kriyas: Yoga's ancient sister science and traditional purification techniques: doshas / diet / seasonal influence on our life and yoga practice
Pranayama: look into various yoga breathing techniques and when to use them in our personal practice as well as when we teach;
Meditation: open your heart and breath: cultivating a daily practice, staying present in the moment, different types of meditation techniques such as Metta, Karuna, Mudita, Upekkha, etc.;
Yoga on and off the mat: living your yoga every day & understanding yoga services to others and yourself;
Yoga Philosophy: texts and ethics, a look at different schools of Yoga, yogic mythology, sanskrit, mantras and chanting, yogic lifestyle and healthy nutrition;
The Business of yoga: what is the business of yoga and how can you set realistic goals within your personal practice, your teachings and your future yoga business
Personal Goal setting: why are you on the path of becoming a yoga teacher? What are your dreams, your goals and what would you like to share with the world? A full day of goal setting and exploration to become a teacher with deeper insight on your teaching style that is completely reflective of who you are;
Techniques and practice: benefit from supportive feedback from our experienced faculty members and peers;
Introduction to yoga therapeutics
Awaken your full potential
250H YOGA TEACHER
TRAINING
JOIN OUR LIST TO STAY UP TO DATE ON
NEW HAPPENINGS // RETREATS // CONTESTS & MORE
CALENDAR
Teacher Trainings
Festivals
Workshops + Classes